One of the main goals of an athlete's life is to be successful and win.
This is something that everyone expects from him, starting from his coach and team members to his family and sponsors.
Super high expectations lay a great deal of responsibility on an athlete's shoulders that will cause at some point during his career a great amount of stress and pressure.
In this post, you will find:
What is pressure in sports?
Seeing and hearing the word pressure has gotten more and more common among coaches and sports psychologists.
There are many articles and videos about managing pressure in sports or overall everyday life, but what actually is pressure and where does it come from?
"The pressure is nothing more than a product of our imagination and a self-imposed experience that we create for ourselves."
Beilock, 2010
The pressure in sports is something that athletes create on their own as a response to either stressful situations or as a response to high expectations that other people put on them.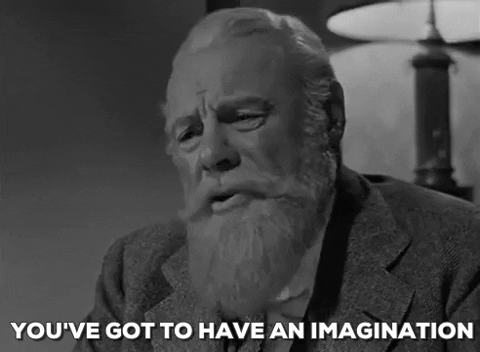 The feeling of pressure can manifest itself in many different ways.
For example:
Physically:
Increased adrenaline
Tighter breathing
Increased heart rate
Emotionally
Positive or negative thoughts about the event
Positive feelings of anticipation
Excitement
Negative feelings of fear
Anxiety
How does pressure affect your performance in sports?
Pressure can reveal itself in the most inconvenient situations where the expectations set to the athlete (by himself or his supporters) will affect his performance in a surprisingly negative way.
Is it the last kilometer or the last minutes or seconds of the competition, getting affected by the pressure will most certainly kill your performance when it will count the most.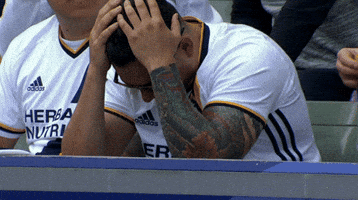 How to thrive under pressure?
The best athletes are defined on how they thrive when the stakes are the highest and losing is out of the option.
The combination of physical and mental capabilities that allow them to thrive is valued priceless by the teammates, coaches, and sponsors.
Their ability to focus on executing the task at hand distinguishes champions from the rest.
The key to closing the deal is not letting distractions take hold of your performance and stop you from bringing the victory home.
As an athlete, you should be able to mentally in a good place where you can easily block out crowd noise, ignore the pressure of the situation, and focus on executing what is expected of you.
Instead of getting more stressed, you should be able to sharpen your mind and focus even harder, just as drivers on a dark and stormy night.
Every athlete should always remember, that human performance is best when the mind and body are in sync.
One of the best examples of athletes who choked under pressure:
Mike Tyson V. Buster Douglas
There was no bookmaker in Vegas who thought that Douglas stood a chance against Tyson.
He was the heavyweight champion of the world and one of the most feared men in the states.
Yet, in 1990 Japan, Tyson was knocked down like a god falling from heaven, losing his heavyweight title and the chance at Evander Holyfield.
Nick Anderson Steals the Ball from Jordan
Up by one with 20 seconds remaining, Nick Anderson poked the ball away from Jordan, leading to a fast break and the game-winning dunk.
One small choke became an incident Jordan would not forget.
John Terry Penalty Miss, Champions League Final 2008
The 2008 UEFA Champions League final featured Manchester United and Chelsea in an all-English final.
After regulation ended in a 1-1 tie, the teams went to penalty kicks when captain John Terry had a chance to seal the victory and the championship for Chelsea.
He stared down Manchester United goalie Edwin van der Sar, approached the ball, and as he went right, he slipped and slammed the ball off the post.
Chelsea went on to lose the match due to Terry's choke.
Best tips for thriving under pressure
Define the feeling
Try to understand if the pressure you are feeling while competing or even in training, is a good or a bad one?
If you perceive pressure as a positive feeling, it might help you to actually improve your performance.
Every time stress comes over you, try to reframe your thoughts and take it as a positive feeling that helps your body to release adrenaline and thus make you run faster or act quicker.
Merging a physical symptom, like nervousness or stress, and a positive outcome, performing better while being nervous, gives a positive attitude—and therefore an increased likelihood of better performance.
Practice under pressure
The past has shown that practice makes perfect.
This is also why you should practice under stressful conditions to minimize your chances of choking.
Try to define the most stressful conditions for you. Is it the loud noise, presence of someone close or something entirely else, and make it part of your training routine to get used to the stress factors.
Eliminate the source
Think back to all the times when pressure took over the control and your performance was not the best.
What were the reasons? Was it the coach who made you nervous, close family or friends rooting for you, or the presence of media?
You can not control everything, but there are some ways to manage it.
Try not to read any news about you or the upcoming game. Ask kindly to your family to stay at home and watch the game from the TV instead.
Don't overthink it
Try to be as quick as possible so you don't leave room for yourself to overthink it.
Next time during the last minutes/seconds of your competition or when you are doing something that you are excellent at, taking extra time could make you more susceptible to choking.
Find inner peace
Before an important competition, be sure to express your emotions beforehand.
If there are any negative emotions that you are holding inside or trying to cope with, try to write them down or find a confidant to whom you can express everything that is making you feel less calm.
Practice meditation or yoga to find your inner peace before every competition. 
Have a checklist
While feeling the overwhelming feeling of pressure, it is very easy to lose your head and forget about the important things.
Even coaches can lose their cool and start to panic before an important match.
Have a well-organized checklist or to-do list on hand. This way, every time you check something out of your list, you will feel calmer and in control of the situation.
Conclusion
The feeling of pressure is something that we, as humans, create and are fully in charge of.
It is something that can get to even the best of the athletes, during their best performances. But every athlete should remember that behind the pressure, there is always the fear of losing or failing.
Only having inner peace and calmness is something that will allow the best athlete to thrive when the stakes are the highest!